Resveratrol & L-Arginine Capsules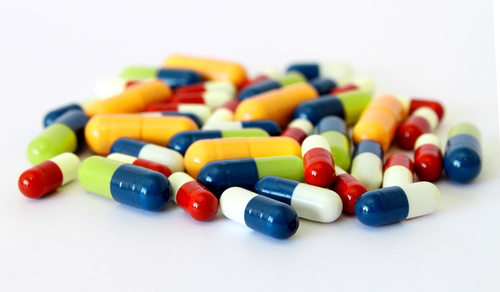 Resveratrol & L-Arginine Capsules
Price And Quantity
Product Specifications
Product Description
This product contains L Arginine and Resveratrol for cardiovascular improvement because they have greater bioavailability and lead to greater improvement in vascular function. The product supports cardiovascular health and enhances blood flow. Daily use of this supplement helps keep the arteries clean, bring flexibility to the walls of the arteries and reduce blood pressure.
Cardiovascular disease is one of the leading causes of death throughout the world. A common feature of cardiovascular risk factors, including hypertension, obesity, dyslipidemia, insulin resistance, and glucose intolerance, is the increase in oxidative stress. Research suggests that coronary heart disease (CHD) begins with damage to the lining and inner layers of the coronary (heart) arteries. Several factors contribute to this damage. They include:
Smoking, including secondhand smoke
High amounts of certain fats and cholesterol in the blood
High blood pressure
High amounts of sugar in the blood due to insulin resistance or diabetes
Blood vessel inflammation
This formula has been formulated to provide:
(I) Helps to reduce and reverse the on-set and effects of heart disease
(II) Widen the blood vessels (increasing blood flow throughout the entire body)
(III) Helps to overcome high blood pressure.
(IV) Inhibit and melt away plaque
(V) A powerful anti aging and antioxidant properties
(VI) Also helps reduce discomfort associated with, prevent, and reverse the affects of arthritis
(VII) Helps to reduce memory loss (Alzheimer's disease)
The combination of L-Arginine, and Resveratrol are major antioxidants which help the body naturally produce and maintain healthy levels of Nitric Oxide, and in turn, prevent blood clots, free the arteries and blood vessels by making them more flexible which reduces high blood pressure.L–Arginine & Resveratrol work synergistically which means that the benefit of taking them together is much greater that of single benefit of each one of them.
About Composition:
Resveratrol:
Resveratrol is a well-known antioxidant that exists in grape skin/seed, red wine, and the roots of
Polygonum cuspidatum
, a traditional Chinese and Japanese medicinal material. It is produced in grapes as a defense against toxins, and is contained in the skins. It also shares a lot of beneficial effects with many Bioflavonoids, such as reducing the occurrence of osteoporosis, beneficially influencing fat cell production (in favor of long-term fat loss) and modulating blood pressure; usually a reduction of Blood Pressure.
Resveratrol was first isolated in 1940 as a constituent of the roots of which hellebore, but has since been found in various plants, including grapes, berries and peanuts.
L–Arginine:
Arginine is a non - essential amino acid found in variety of foods. It is important during growth periods, since experts believe it may stimulate secretion of human growth hormones.
L-arginine is a chemical building block called "an amino acid." It is obtained from the diet and is necessary for the body to make proteins.
The amino acid L Arginine is considered the most potent nutraceutical ever discovered, due to its powerful healing properties, and is referred by scientists as the miracle molecule. Arginine plays many roles in the body, enhancing immunity, controlling insulin activity and reducing inflammation, but L argininge is largely known as the precursor for nitric oxide gas, a dilator of blood vessels.
L-arginine is converted in the body into a chemical called nitric oxide. Nitric oxide causes blood vessels to open wider for improved blood flow. L-arginine also stimulates the release of growth hormone, insulin, and other substances in the body.
The rational use of this supplement, combined with a healthy diet, will contribute substantially to health promotion and work in balance and synergism on protection and integration of the physiological functions of the body.
Side Effects:
The product is POSSIBLY
SAFE
for most adults when taken by mouth.There is no disadvantage associated with the product if taken under the recommended usage.
Special Precautions & Warnings:
For Pregnancy and Breast-Feeding:
The combination should only be used in pregnancy and lactation if benefits outweigh the risks. Pregnant and lactating mothers should not take any single supplement in higher-than-normal doses unless recommended by a health-care provider for a special condition. Stay on the safe side and avoid use.
Storage:
Store in a cool, dry & dark place. Protected from direct sunlight.
Trade Information
Cash in Advance (CID), Cash Advance (CA)

300 Per Month
Sample costs shipping and taxes has to be paid by the buyer

Africa, Middle East, Western Europe, Eastern Europe, South America, North America, Central America, Australia, Asia