Pre Pro Biotic Sachet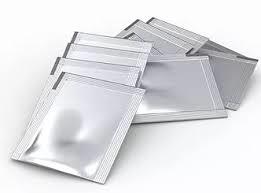 Pre Pro Biotic Sachet
Price And Quantity
Product Specifications
Product Description
Pre & Pro Sachet
contains combinations of both Prebiotic and Probiotic. Pre & Pro restore the bacterial balance in the digestive tract. Probiotics are beneficial bacteria that are present in various foods. When probiotics are taken in diet, required bacteria are added to GIT. Prebiotics are a non-digestible food that goes to digestive system and help good bacteria grow and enriches them.
Drug Interactions:
Probiotic products contain bacteria and/or yeasts that assist in restoring the balance in our gut.The gut microflora that they were able to identify were clostridia, lactobacilli, enterococci, and Escherichia coli.
Lactobacillus:
Lactobacillus GG was given to children 5 to 14 years of age with irritable bowel syndrome over eight weeks' time. They were given 3 billion cells twice per day. This reduced the frequency and severity of abdominal pain.
Lactobacillus GG was given to children taking antibiotics and there was a decrease in reported diarrhea.
Lactobacillus casei, Lactobacillus bulgarius, and Streptococcus thermophilus given twice daily during antibiotic treatment and for a week later decreased the risk of diarrhea in hospitalized adults.
Lactobacillus GG-containing milk was given to children 1 to 6 years of age who attended day care. They got fewer or less severe lung infections than those who did not drink it.
Lactobacillus GG reduced the risk of traveler's diarrhea by 47% in a study with 245 people who traveled to 14 worldwide geographic regions.
Bifidobacteria:
Bifidobacterium showed improvement in the symptoms of abdominal pain, bloating, bowel dysfunction, incomplete evacuation, straining, and the passage of gas.
Salivary levels of bifidobacteria are associated with dental cavities in adults and children.
Bifidobacterium lactis Bb12 is reported to have beneficial effects on metabolism, including lowered serum LDL-cholesterol in people with type 2 diabetes, increased HDL in adult women, and improved glucose tolerance during pregnancy.
Saccharomyces Boulardii:
This is also known as S. boulardii and is the only yeast probiotic. Some studies have shown that it is effective in preventing and treating diarrhea associated with the use of antibiotics and traveler's diarrhea. It has also been reported to prevent the reoccurrence of Clostridium difficile, to treat acne, and to reduce side effects of treatment for Helicobacter pylori.
Fructo Oligosaccharide:
Fructo-oligosaccharides are made up of plant sugars linked in chains. They are taken from asparagus, Jerusalem artichokes, and soybeans, or produced in the laboratory. People use these sugars to make medicine.
Fructo-oligosaccharides are used for constipation, traveler's diarrhea, and high cholesterol levels.
Fructo-oligosaccharides are also used as prebiotics. Prebiotics act as food for "good" bacteria in the intestine. Don't confuse prebiotics with probiotics such as lactobacillus, bifidobacteria, and saccharomyces, which are live organisms that are good for health. People sometimes take probiotics by mouth to increase the number in their intestine.
In foods, fructo-oligosaccharides are used as a sweetener.
Fructo-oligosaccharides pass undigested into the colon where they increase bowel mass and promote growth of certain bacteria that are thought to be beneficial.
Fungal Amylase:
Fungalase is our highest concentration fungal alpha-amylase preparation derived from Aspergillus oryzae. Side activities present are hemi-cellulase, beta-glucanase and protease.
Storage:
Store in cool and dry place.
Trade Information
Cash in Advance (CID), Cash Advance (CA)

300 Per Month
Sample costs shipping and taxes has to be paid by the buyer

Africa, Middle East, Western Europe, Eastern Europe, South America, North America, Central America, Australia, Asia