Diclofenac + Metaxalone Tablet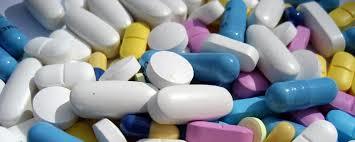 Diclofenac + Metaxalone Tablet
Price And Quantity
Product Specifications
Product Description
Diclofenac potassium belongs to a group of medicines called non-steroidal anti-inflammatory drugs (NSAIDs), which are used to reduce pain and inflammation. Metaxalone, a muscle relaxant, is used with rest, physical therapy, and other measures to relax muscles and relieve pain and discomfort caused by strains, sprains, and other muscle injuries.
Indications and Usage:
Sprains, strains and other injuries
Pain and inflammation following surgery
Gout
Other painful conditions affecting the joints and muscles such as backache, rheumatoid arthritis, osteoarthritis, ankylosing spondylytis and pyrophosphate arthropathy.
Treat muscle spasms/pain
Pharmacology:
Mechanism of Action:
Diclofenac potassium is a non-steroidal anti-inflammatory drug (NSAID). The mechanism of action like that of other NSAIDs, is not completely understood but may be related to prostaglandin synthetase inhibition. Diclofenac works by blocking the effect of chemicals in your body, called cyclo-oxygenase (COX) enzymes. These enzymes help to make other chemicals in the body, called prostaglandins. Prostaglandins are produced at sites of injury or damage, and cause pain and inflammation. By blocking the effect of COX enzymes, fewer prostaglandins are produced, which means pain and inflammation are eased. The mechanism of action of metaxalone in humans has not been established, but may be due to general central nervous system depression. Metaxalone has no direct action on the contractile mechanism of striated muscle, the motor end plate, or the nerve fiber.
Pharmacokinetics:
Absorption:
Diclofenac
is 100% absorbed after oral administrationto intravenous administration as measured by urine recovery.pass metabolism, only about 50% of the absorbed dose is systemically available. Peak plasma concentrations of
metaxalone
occur approximately 3 hours after a 400 mg oral dose under fasted conditions.
Distribution:
The apparent volume of distribution (V/F) of diclofenac potassium is 1.3 L/kg.
Diclofenac
is more than 99% bound to human serum proteins, primarily to albumin. Serum protein binding is constant over the concentration range (0.15-105 g/mL) achieved with recommended doses. Although plasma protein binding and absolute bioavailability of metaxalone are not known, the apparent volume of distribution (V/F ~ 800 L) and lipophilicity (log P = 2.42) of
metaxalone
suggest that the drug is extensively distributed in the tissues.
Metabolism:
Five diclofenac metabolites have been identified in human plasma and urine.metabolites include 4'-hydroxy-, 5-hydroxy-, 3'-hydroxy-, 4',5-dihydroxy- and 3'-hydroxy-4'-methoxy diclofenac. The major diclofenac metabolite, 4'-hydroxydiclofenac, has very weak pharmacologic activity. The formation of 4'-hydroxy diclofenac is primarily mediated by CPY2C9. Metaxalone is metabolized by the liver and excreted in the urine as unidentified metabolites. Hepatic Cytochrome P450 enzymes play a role in the metabolism of metaxalone. Specifically, CYP1A2, CYP2D6, CYP2E1, and CYP3A4 and, to a lesser extent, CYP2C8, CYP2C9, AND CYP2C19 appear to metabolize metaxalone.
Excretion:
Diclofenac is eliminated through metabolism and subsequent urinary and biliary excretion of the glucuronide and the sulfate conjugates of the metabolites. Approximately 65% of the dose is excreted in the urine and approximately 35% in the bile as conjugates of unchanged diclofenac plus metabolites.
Interactions :
Diclofenac Potassium may interact with this drug include: aliskiren, ACE inhibitors (such ascaptopril, lisinopril), angiotensin II receptor blockers (such as losartan, valsartan), cidofovir, lithium, methotrexate, "water pills" (diuretics such as furosemide), corticosteroids (such as prednisone).
Diclofenac may increase the risk of bleeding when taken with other drugs that also may cause bleeding. Examples include anti-platelet drugs such as clopidogrel, "blood thinners" such as dabigatran/enoxaparin/warfarin, among others.
The sedative effects of metaxalone and other CNS depressants (e.g., alcohol, benzodiazepines, opioids, tricyclic antidepressants) may be additive. Therefore, caution should be exercised with patients who take more than one of these CNS depressants simultaneously.
Side Effects :
Upset stomach, nausea, heartburn, diarrhea, constipation, gas, headache, drowsiness, and dizziness may occur.
Trade Information
Telegraphic Transfer (T/T), Cash in Advance (CID), Cash Advance (CA)

300 Per Month
Sample costs shipping and taxes has to be paid by the buyer

Africa, Middle East, Western Europe, Eastern Europe, South America, North America, Central America, Australia, Asia