Cefixime Dry Syrup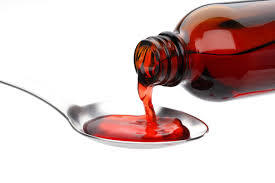 Cefixime Dry Syrup
Product Description
Cefixime is third-generation cephalosporins which are used widely for the treatment of a variety of infections in children such as urinary tract infections, ear infections, throat infections and lung infections caused by bacteria. This medicine is not recommended for use in case of a common cold, flu or other viral infections since it is active against the infections caused by certain bacterial species only.
Indications:
For otitis media, cefixime is effective as it acts against the most common bacterial pathogen like S. Pneumonia. It is also effective against beta-lactamase producing H. influenzae and M. catarrhalis which are also common pathogens in otitis media.
Cefixime is effective in treating streptococcal sore throat.
It is effective for the treatment of children with sinusitis, bronchitis or pneumonia.
For urinary tract infection, cefixime can be used to treat urinary pathogens that are resistant to other antibiotics (amoxicillin, trimethoprim-sulfamethoxazole and nitrofurantoin) but susceptible to cefixime.
Single-dose cefixime is effective in treating uncomplicated gonorrhoea infections, while longer duration is required to treat pelvic inflammatory disease caused partly by N. gonorrhoeae.
It is effective for treatment of young children (where quinolone antibiotics are contra- indicated) with gastroenteritis caused by Salmonella and Shigella species that are resistant to traditional antibiotics such as amoxicillin and trimethoprim- sulfamethoxazole.
Preliminary studies suggest that switching to oral cefixime may be an effective alternative (after initial parenteral antibiotic therapy) in preventing the occurrence of serious Gram-negative infections in oncology patients recovering from febrile neutro- penia.
Pharmacokinetics:
Mechanism Of Action:
Cefixime binds to one or more of the Penicillin-Binding Proteins (PBPS) which inhibits the final transpeptidation step of peptidoglycan synthesis in bacterial cell wall, thus inhibiting biosynthesis and arresting cell wall assembly resulting in bacterial cell death.
Anti-Microbial activity:
Cefixime has good activity against group A and group B streptococci and Streptococcus pneumoniae. However, viridans streptococci and groups C, F and G streptococci are only moderately susceptible, while Staphylococcus aureus, coagulase-negative staphylococci, enterococci and Listeria monocytogenes are resistant.
Cefixime has excellent activity against Neisseria gonorrhoeae, Moraxella catarrhalis, Haemophilus influenzae (including beta-lactamase producing strains of these bacteria), and against Gram-negative bacilli such as Escherichia coli, Klebsiella pneumoniae, Proteus mirabilis, as well as Salmonella and Shigellaspecies. However, it has poor activity against Pseudomonas and Serratia species, Enterobacter cloacae and Citrobacter freundii.
Cefixime is not effective against anaerobes.
Pharmacokinetics:
Absorption:
Only 40-50% is absorbed from the GI Tract (Oral); rate may be decreased if taken with food. Greater absorption occurs from oral suspension than tablets.
Distribution:
Cefixime gets distributed in bile, urine (high concentrations); crosses the placenta. Protein-Binding: 65%.
Metabolism:
The drug is not appreciably metabolized.
Excretion:
25 to 50% of the dose is excreted in the urine within 24 h. 60% Non-renal elimination; some is excreted via the faeces from the bile.
Precautions & Warnings:
Bleeding disorders:
This medicine should be used with caution in patients with bleeding disorders due to the increased risk of excessive bleeding. Regular monitoring of prothrombin time is necessary in such cases. Appropriate dose adjustments or replacement with a suitable alternative may be required in some cases based on the clinical condition.
Kidney Diseases:
This medicine should be used with caution in patients with a known history of impaired kidney function due to the increased risk of severe adverse effects.Close monitoring of kidney function, appropriate dose adjustments, or replacement with a suitable alternative may be required in some cases based on the clinical condition.
Use in paediatrics:
This medicine is not recommended for use in patients less than 6 months of age since the safety and efficacy of use are not clinically established.
Side Effects:
Mild diarrhea, which gets resolved on discontinuation of cefixime.
Severe diarrhea and/or pseudo-membranous colitis are rare adverse effect.
Drug hypersensitivity reactions are also occurred rarely.
Contraindications:
Cefixime is contraindicated, if someone is hypersensitive to any of its ingredients.
Storage:
Store in a cool and dry place.
Keep it away from light and moisture.